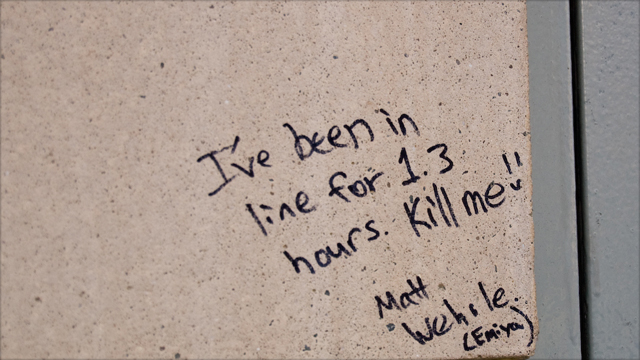 Wow, what a great Otakon!  There didn't seem to be as many cosplayers this year around, but there sure were some amazing ones.  Memorable moment: giant Starscreem towering over con goers.  Seriously, that thing was huge, redica' huge.  Oh, and the Bleach gang, nice shot!
The ladies seemed to rule the con with sheer cosplaying numbers.  Guys, have to step up next year!  Some of the elaborate Lolita Classic and Goth outfits were gorgeous- would have looked right at home in Harajuku!
One of my favorite animes of late have been Macross Frontier and K-On.  Happy that I found my Sheryls and Rankas, but sad I missed my K-On girls.  I'll admit, I saw some Mio's (awesome Mio's), but ya looked busy and didn't want to disturb.
I had great fun taking the pictures.  So much so I didn't attend a single event .  My friend tells me the Mary Elizabeth McGlynn panel was insightful and funny.  Please come back next year Motoko, I promise to visit!
Anyways, I'm rambling.  The photos here are from Saturday (the only day I could attend.)  I've got some more images, but not sure if they're going to make the cut (about 1/6th are here.)  I'm a manual focus devotee, as using the automatic feels like cheating (I guess I like doing things the hard way.)  So there may be some more additions in the coming days. These were very casual shots as I didn't plan on doing any portraits.  Some are just scattered shots of the floor, others are some snipe shots with the 70-300 lens.  I like catching people in some off-guard moments. Honestly, I think they're some of your best moments.  Anyways, enjoy and I hope to see you guys around at some other cons!
Oh, and I ran out of cards to hand out, so I'd appreciate any spreading of word for the location of these pics. Some people certainly won't know their pictures are here, and may appreciate the heads up.