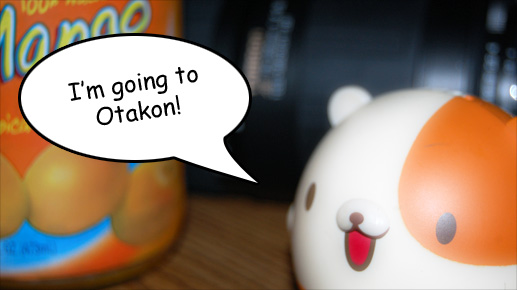 Welcome to my first posting!  I just want to welcome anyone here that's interested in anime or certain facets of the Japanese culture, such as sushi and anything with Sony stamped on it.  I've been an avid watcher of anime since I was oh, really young.  Young enough to wake up at 6am in Vancouver Canada and sneak downstairs, fire up the old Zenith TV and watch Starblazers.  It was glorious. People died in it. No one died in Carebears… it was a bit of a shocker, and I was hooked.
Ok, I'm putting it out there now. I'm thirty something. Yes, that's right.  I won't elaborate on how thirty I am, but I do feel twentyish if that helps.  And through the years, anime has been one of the pillars of my life. In fact, it's probably been one of the more sturdier pillars.  The pillar marked "faith in humanity" is pretty much full of wood rot.
One of the steadfast components of anime has been the stories.  Just great stories that have lasted for decades, and continue to be created.  The only thing that has dramatically changed has been the quality of animation.  Some of the stuff that's out there just blows your mind the first time you see it (excluding Shin Chan, of course.)
The other part of anime that I've really enjoyed has to do with something more important. It's the people. I've always liked Otaku. I'm one of them, and most likely will be buried with a Gundam.  Otaku can be strange at times, strongly opinionated, a bit shy or anti-social, perhaps even lonely at times, but for the most part- decent people.  People that I'd play Settlers of Catan with anytime.  It's certainly a sub-culture of sorts that drives and attracts certain personalities, but in a good way.
Which brings me to what I'll be doing this weekend. I'm going to OTAKON!  The east coast mecca of anime frothy goodness in beautiful Baltimore Inner Harbor.  I've been prepping some camera gear, of which I plan to take many, many photos. I'm also hoping to get some video clips as well, so stay tuned for those pieces as they come out of post production!  It's been a while since I've gone to Otakon, so it'll be interesting to see how a new generation of Otaku are coming along.  So if you see a guy in his very, very young thirties with a camera come by, strike a pose.  I'll take the best pic I can so you can check them out here later.  I'm hoping Otakon in a way will recharge me a bit- in fact, I know it will, and maybe even take care of some wood rot in one of my pillars.
See you there!