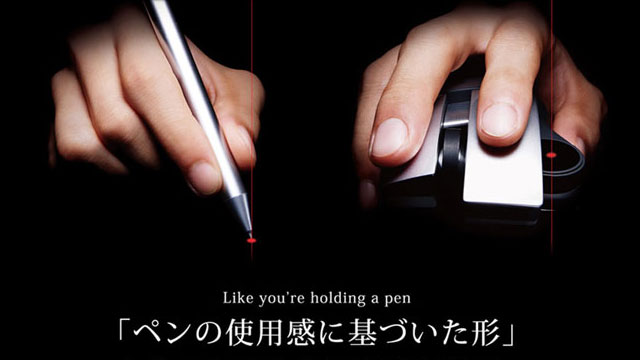 As an Otaku, I have a healthy obsession with technology and all things shiny and new.  I also love industrial design, which I have to say, this new mouse by Elecom is just about the most industrial designy thingy I've seen in a while.
They've dubbed it the Scope Node precision mouse.  What Elecom has done is off-set the location of the laser to the side of the mouse, as opposed to the traditional center of the mouse.  They're claiming that it's more natural to the user, thus creating greater precision in use.  It's a unique idea and I'm not sure why no one has thought of it before.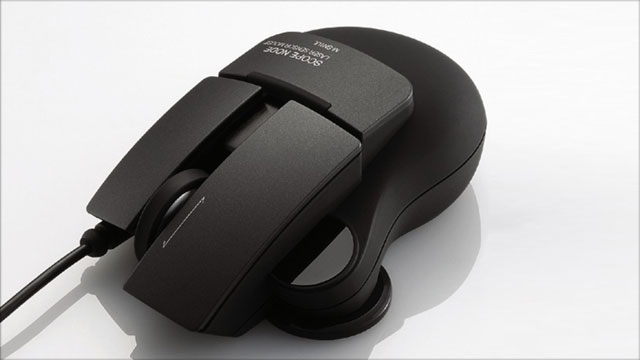 This mouse looks the business, with all it's modular looking components- it should be on the Assault Ship Basroil.  But as slick as it is, I do question the comfort of the thing.  I mean, it doesn't look like it's going to be too comfy after an hour or so of use.
As for the precision part of the mouse, well it seems to be fairly precise at 1600 dpi but I certainly was expecting more.  It's only selling in Japan, so at current conversion rates it would cost about $85 US, not including international shipping.  That's a pretty hefty price for a mouse.  Perhaps Elecom thought their markets would be in drafting rooms, but I suspect many a gamer would want this mouse as well.
The Logitech G5 mouse will give you 2000 dpi and provide it to you in a comfortable form factor at $49.  That's 400 dpi more than the Scope Node.  And if you're willing to pay Scope Node pricing then one could compare it to the Logitech G9 at 3200 dpi.  That's twice the scan rate of the Scope Node!  And doesn't more equate to better accuracy in this case?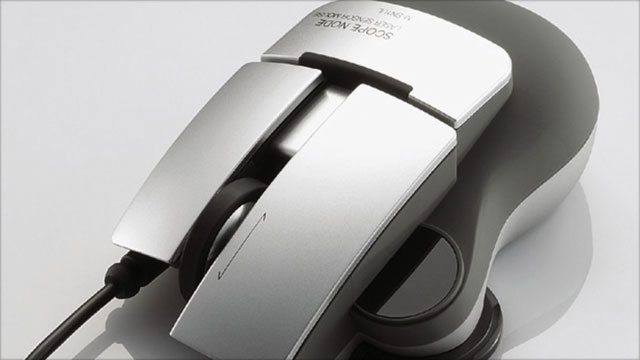 Now gamers, you'll also want to know that this mouse weighs 123 grams… always.  Unlike the Logitech G5 or G9, you can't add custom weights to the mouse to optimize your game.  There also doesn't seem to be a way to adjust the dpi speed on the fly, or at all.  So at $85+ you're paying for looks.
But it's just one sexy mouse.  Right away, in my head I start to rationalize that 1600 dpi is plenty.  Who needs more than that?  And comfort, that's for lamers.  I mean, just look at it in silver.  Kudos to whoever designed this mouse… it's a museum piece.
I want it, but not at nearly $100 when all is said and done.  I'm Otaku, not stupid.  I'll take my time and wait a while. Maybe at $65 when it hits our shores, I'll be game.  If anything it's certainly a conversation piece and you'd be the envy of you're co-workers at the office.
Just as an aside, as I'm writing this I'm looking disappointedly at my Microsoft mouse.  Stupid plain mouse.