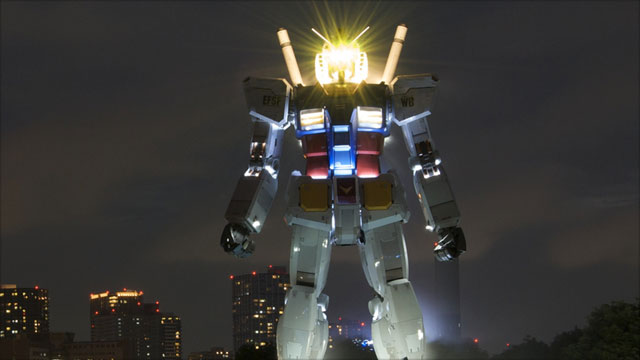 I'm sure most have heard of the life sized Gundam that was erected in Tokyo, but did you know it could be used as a giant karaoke machine?  Seriously, it puts on a laser light show and everything!
It's also part of a project to raise funds for the city of Tokyo to rehabilitate some of the common green areas of the city in time for the 2016 Olympics.  Only the Japanese would prepare for an event that's still seven years away and do it the only way they know how- by building robots.
If you want to see some more photos, visit Zack Sheppard's Flickr blog.  There's some amazing detail in the legs.  I wonder if this is a Honda or Toyota Gundam?
Oh, and here's the karaoke laser show version of Gundam.