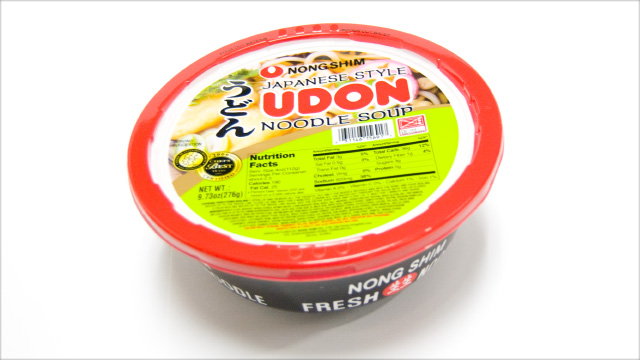 Didn't really have time for a proper lunch yesterday so I ran out and grabbed an instant noodle.  It was $2.89 and felt pretty heavy.  The noodle pack is nice and think and not the dehydrated stuff, so it almost taste like it was from a restaurant.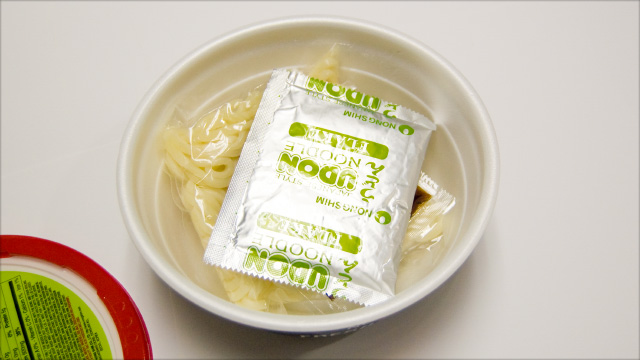 There were only two packets. One contained the dehydrated veggies while the other had the broth which had a slight soy taste to it.  I liked the broth as it wasn't too strong of a taste and seemed light. The vegetable pack was like most, just little bits.  I didn't care for some of the flakes that had a bit of a rubbery texture. I mostly avoided them.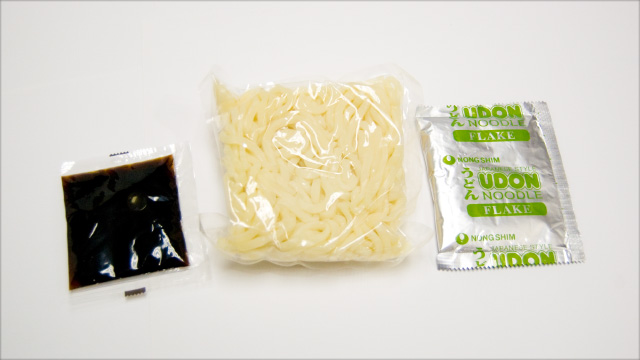 It was pretty easy to make, and time will vary depending on your access to really hot water.  We have one of those hot water machines in the office, so I just put in the noodles and poured hot water up to a specified line.  You then had to drain the water out after two minutes through these little drain holes in the lid.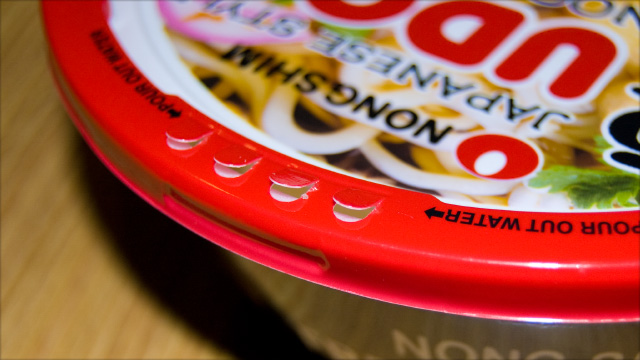 After you drained the water out, you added hot water again.  I think this tries to keep the broth clean.  After you add the water for the second time, you also mix in the broth pack and vegetable pack.  Then, you would let it sit for about another two minutes, and viola!  You have an udon bowl.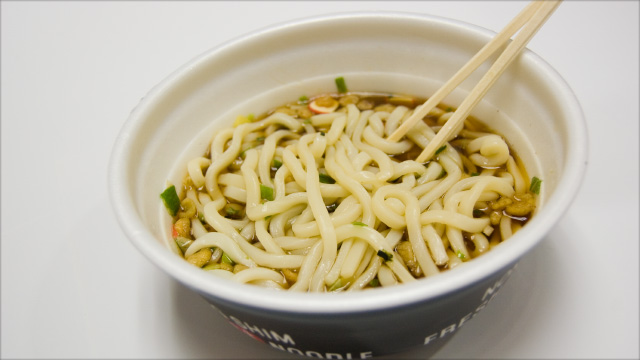 I'd definately get this bowl again.  As you can see, the noodles are nice and thick and just the right texture.  They didn't get too mushy and didn't come apart.  Not bad for $2.89.